Mt Cootha Hillclimb, Saturday 5th September 2105
This Hillclimb was last run in 2010, the event was organized to show the history of Motorsport in Queensland and that there were Hillclimb,s held on this track back in the early 1920's.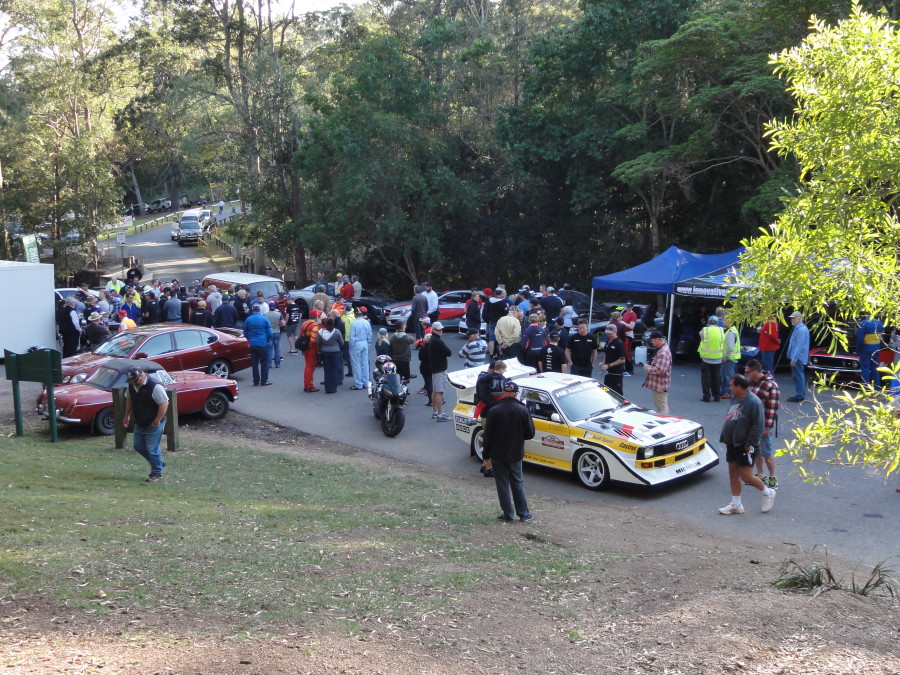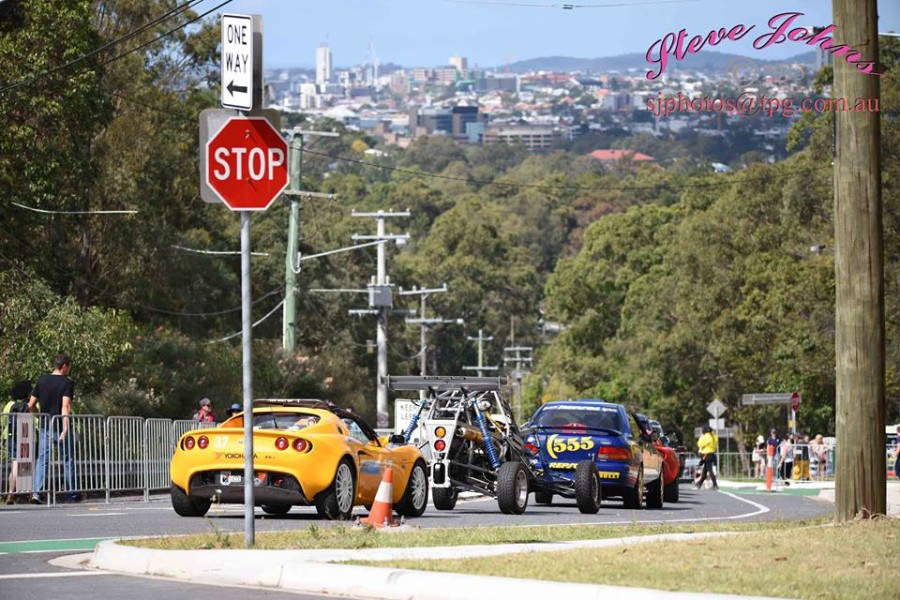 There were large crowds of spectators that attended the Cootha Classic for 2015 and they were able to see some exciting racing of all type of vehicles a total of 90 cars competing. The fastest time of the day was Dean Tighe in his Dallara Judd with a time of 42.11 sec, in second place was Warwick Hutchinson in his RPV02 Rotary Hillclimb Racing Car with a time of 42.23 just 0.12 sec behind Dean. Third outright was Stewart Reid in his Audi Quattro with a very impressive time of 46.17 sec.
There was only 2 Rotary Hillclimb racing cars entered for this event, Allen Dibble in his Mazda RX7 & Warwick Hutchinson (RPV02) Allen ended up 19th in his class & 59th outright.
This was a great event it highlighted motorsport with Brisbane CBD just a stone through away, with fantastic food and live music it should be bigger and better next year and hopefully we will be able run this event in 2016.
Top Six Outright Results were –
1st Dean Tighe (Dallara Judd) – 42.11
2nd Warwick Hutchinson (RPV02) – 42.23
3rd Stewart Reid (Audi Quattro) – 46.17
4th Michael McMillan (Evo-9) 46.32
5th Stephen Faulks (Subaru Sti) – 46.48
6th Robert Gooley (Evo-6) 46.99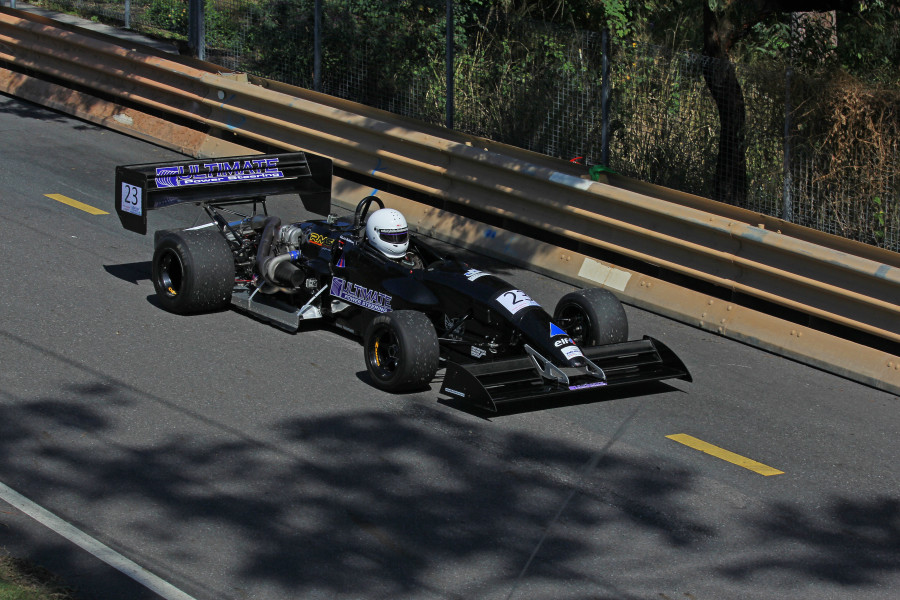 The next Hillclimb event we will be running is at Mt Cotton Round 5 of the series on 26th & 27th September 2015.
"CLICK HERE" to visit the MGCCQ Mt Cotton Hillclimb – web site.
All but 1 of the Photos in this post were taken by Steve Johns thanks Steve great shots. To see more photos by Steve Johns Photography "CLICK HERE" to visit his Face book Page.
Tags: Cootha Hillclimb, Hillclimb, Mazda 13BT, Mazda Turbo, Mt Cootha Classic, Racing, Rotary, RX7, Turbo 13B