TIGHE CAMS HILLCLIMB, ROUND 3, 23rd & 24th July 2011.
The third round of the Series was run in wonderful Qld Winter weather and there were a large number of appreciative spectators all eager to watch the 95 competitors that had entered this round.
This round had 5 rotary hillclimb racing cars running in 2 different classes.
Marque Sports – 2001cc & over.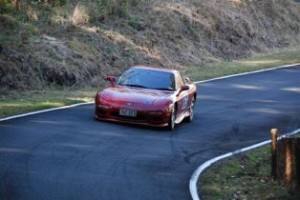 Cameron Hurman running his series 6 Mazda RX7 ran all 7 runs over the two days. He started on Saturday at 50.65 sec for the first run and got down to his best time for the weekend which was on the very last run on Sunday with a time of 49.75 sec this time was quicker by .51 than the best time he posted in round 2 of the series. (more…)