QHC HILLCLIMB Results 4th & 5th June 2011.
The 2011 Queensland Hillclimb Championships were blessed with the best winter weather that Queensland has to offer.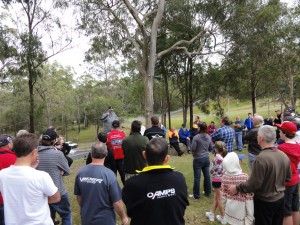 Saturday's practice highlight was Brett Haywood setting blistering times of mid 37 second runs, not to bad for someone who has not driven the tack before. Most people running stayed out of trouble but a few cars had off's. One of which was the crash of Rod Moody as he went back over lovers leap the car made contact the bank this damaged the front right hand side wing, rim and lower control arm, but with help from Brett Haywood the car was repaired ready for Sunday morning.