Archive for September, 2010
Ironman Hillclimb, 19th September 2010.
The MG Car Club Ironman weekend consists of a full weekend of motor racing. On the Friday night there is a night navigation run, on Saturday there is a motorkahana & sprint at Queensland Raceway, then on the Sunday there is a Hillclimb to finish the event. The overall winner for the Ironman is the driver who is the most competitive in all 4 sections.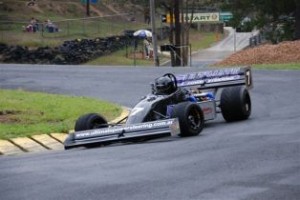 The Leyburn Sprints have been running now for the last 15 years, the event celebrates the running of the first Grand Prix in Queensland some 61 years ago.
This year was one of the best events to date and with one of the largest recorded spectator crowds and the largest entry list of 211 cars.
The organizers and officials must be congratulated and should be proud of the event, with proceeds going back into the next event to make it even better. The other beneficiaries of the proceeds are the local Leyburn community projects like the Rural Fire Brigade, the Leyburn State School P &C and the Leyburn RSL just to name a few.