I hope that everyone has had a safe and happy Christmas and new year.
It is hard to believe that another year has come and gone, and the hillclimbing over the past 2009 season has had some highlights and a few lowlights but overall the first year of hillclimbing for the new rotary hillclimb racing car RPV02 has been a great. With the last run of the year breaking the sub 40 second bracket at Mt Cotton. It has taken me of over 11 years of driving an open wheeler to get this result.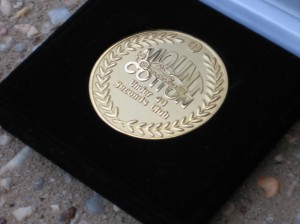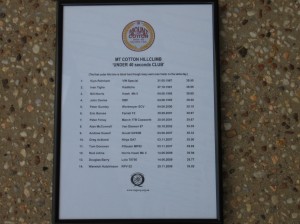 Above is a photo of the medallion and the plaque that I received from the MG Car Club for breaking the sub 40 second barrier, you can see the names of the other members of this exclusive club.